a good-for-profit
creative agency
So where do
all the good
things go?
​
Good360.org is an international not-for-profit organisation that connects brand new excess stock from leading retailers to charities
and people in need.
​
Whilst saliency was high in the USA, Good360 Australia needed to build their brand from the ground up and create a story that effectively communicated their 'who, what and why' to a diverse range of audiences.

The challenge was to simplify a complex idea into a narrative that conveyed a way of doing business for major retailers, charities, consumer-donors, and Australia's largest CSR teams.
Powerful storytelling, iconic branding, and strategic marketing comms helped Good360 Australia to raise $1M in 24hrs and continues to drive annual customer acquisition and sales targets.
Brand Strategy, Identity Design, Brand Story, Tone of Voice Strategy, Activation Strategy, Website, Styleguide & Digital Marketing Toolkit.
A Brand Discovery identified challenges and opportunities unique to each individual stakeholder group. These insights were empathetically explored and encapsulated into the brand's visual identity and marketing program.
Human-centred principles were key to simplifying Good360 Australia's complex offer into strategic key messages that were designed to drive behavourial change with each specific audience.
​
From the website, digital ads, and eDMs, to outdoor advertising, social media, and marketing communications, Good360's story was activated across every touchpoint, delivering brand recall and ROI.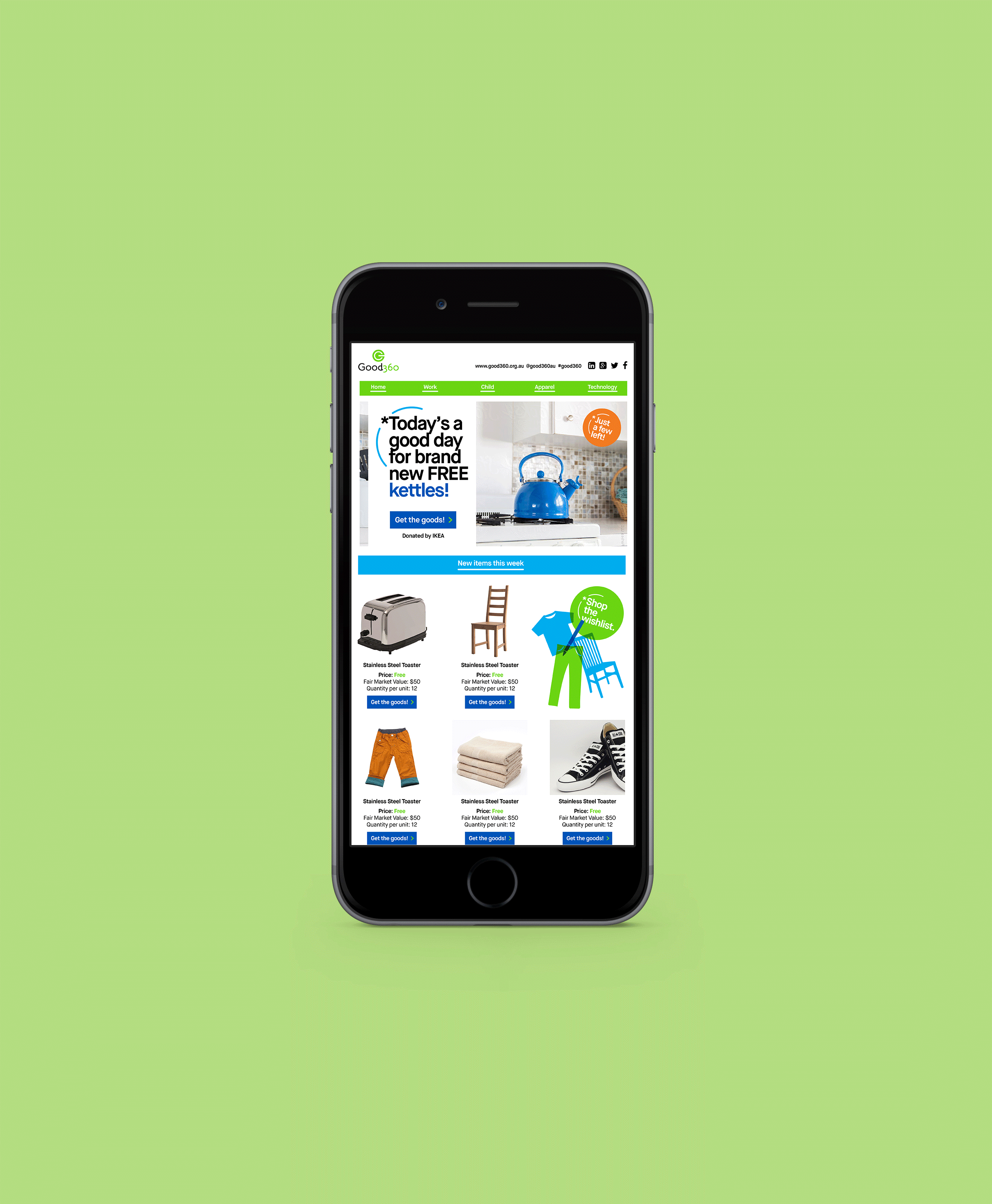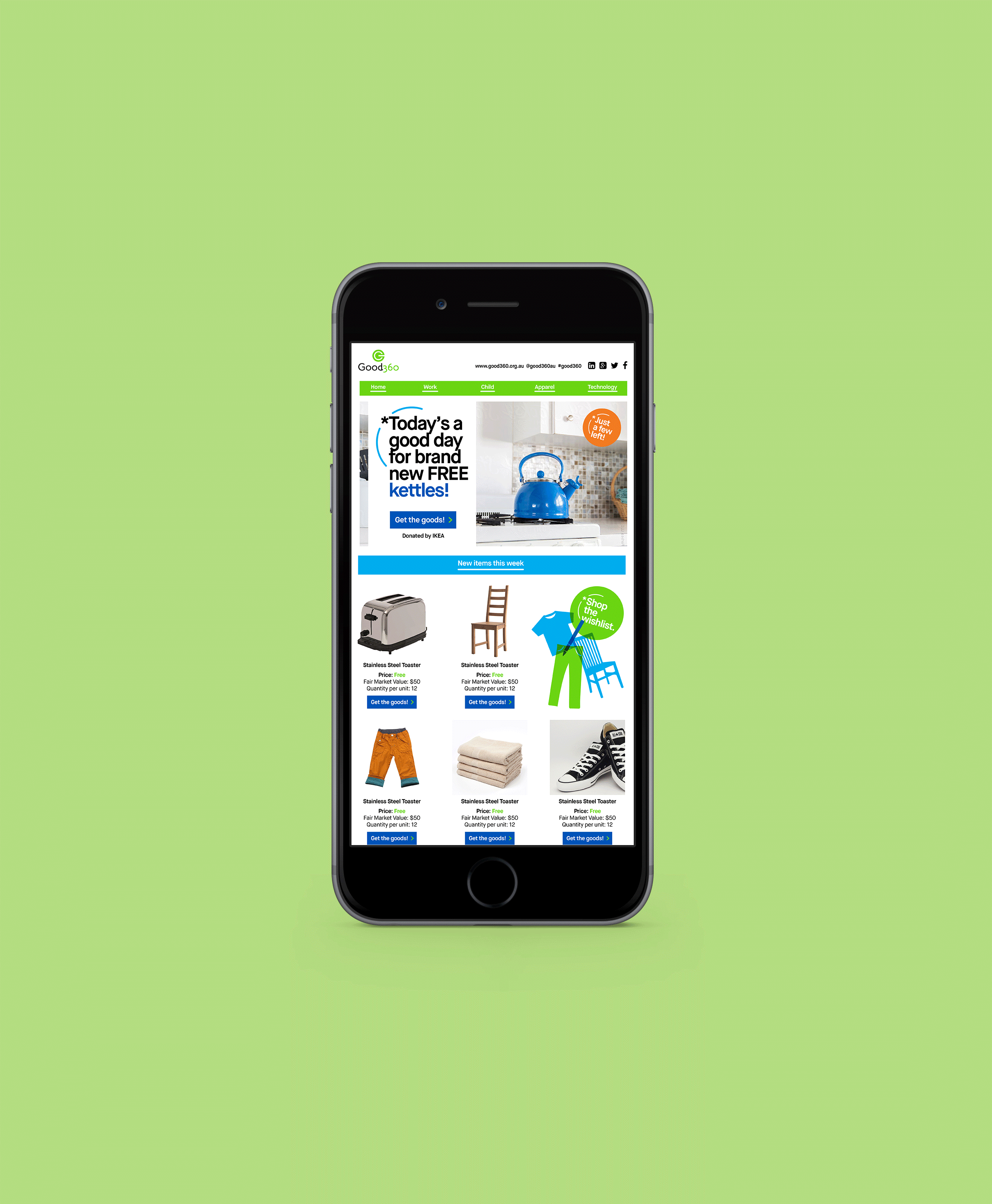 After securing $1M in 24hrs, and being awarded free advertising across major media networks, Good360 continued its success thanks to the distillation of a complex story into a simple, campaignable idea that drives behavioural change.
​